In a series of articles, Play the Game zooms in on the protest campaigns that have characterised Olympic bidding during the past ten years. What type of gatherings do these groups form, and have they been able to change the institutions and event formats that they are protesting against?
These are some of the issues that will be looked into when international experts share their research into the phenomenon. The article series is made in collaboration with Dennis Pauschinger from the University of Neuchâtel and John Lauermann from the City University of New York who are co-editors on all contributions.
Articles already published in the series:
2019:
NOlympics Anywhere: A transnational movement to stop the Olympic Games is gathering strength
By Cerianne Robertson
At the start of 2019, it was fair to say there was no single transnational anti-mega-event movement. In a matter of months, this changed as anti-Olympics organisers from Rio de Janeiro, Pyeongchang and Seoul, Tokyo, Paris, and Los Angeles came together in Tokyo in July with the goal of solidifying their transnational connections into an active movement against the Olympic Games.(3 December 2019)
2018:
Civil society, contestation, and the gamesBy Dennis Pauschinger and John Lauermann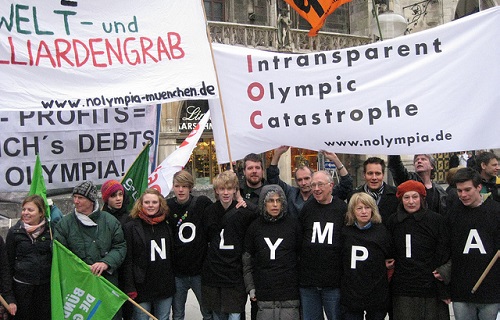 In this first introductory article, co-editors Dennis Pauschinger from the University of Neuchâtel and John Lauermann from the City University of New York discuss similarities and differences of the various movements that have arisen and discuss whether it is a global movement, or rather a locally founded 'globalised way of protesting the World Cup and the Olympics'.(8 October 2018)
A Cautious Game: Protesting Mega-Events in Russia By Sven Daniel Wolfe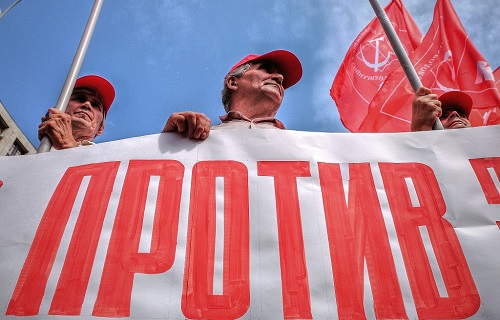 This second article in our series on civic contestation of mega-events looks to Russia and the protests that have played out here in spite of the efforts by authorities to stifle and suppress popular resistance.(8 October 2018)
Hamburg's bid for the 2024 Games: Political misconceptions of citizens' concernsBy Anne Vogelpohl and Sybille Bauriedl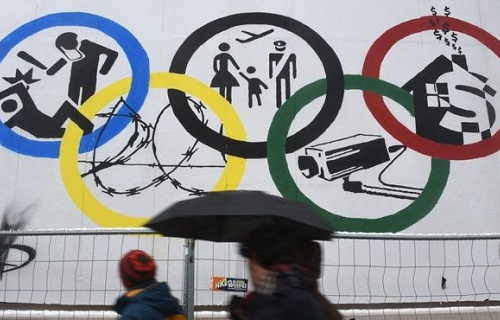 Through an evaluation of Hamburg's referendum for the 2024 Games, this third article in a series about civil society, contestation, and the Games examines the role of citizen participation and discusses some of the reasons why the NOlympia campaign gained so much resonance in the city and outside Germany.(24 October 2018)
Opposition to the Olympics in American cities
By Gregory Andranovich and Matthew Burbank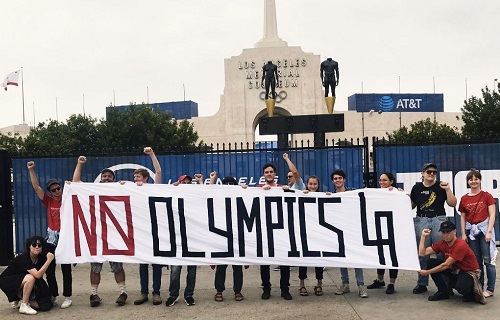 American cities have not had much tradition for anti-Olympic movements in spite of a series of Olympic bids in recent years. This might be changing, writes Greg Andranovich and Matthew J. Burbank in this article that analyses the current anti-Olympic movement in Los Angeles, which is based on public awareness and social justice. (7 November 2018)
The historical roots of the Brazilian "demonstrations cup"By Erick Omena
The historical roots and deeper conditions of the "demonstrations cup" in Brazil in 2013 are essential for the understanding of the movement's consequences, says Erick Omena in this essay looking into the genealogy of the public protests in Brazil. (5 December 2018)
Olympic Activism: Factors and FrontiersBy Jules Boykoff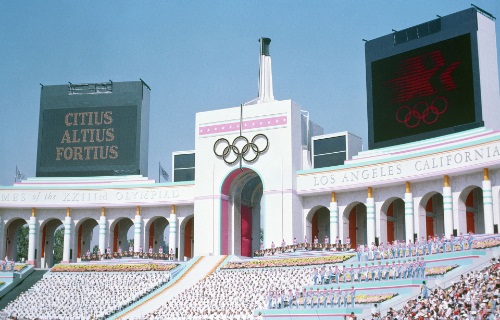 Although anti-Olympics activists face an uphill struggle against Olympic intransigence, Jules Boykoff points to areas that could help convert the many moments of anti-Games activism into a full-throttle movement. (19 December 2018)
Protest and the Games: What comes next?By John Lauermann and Dennis Pauschinger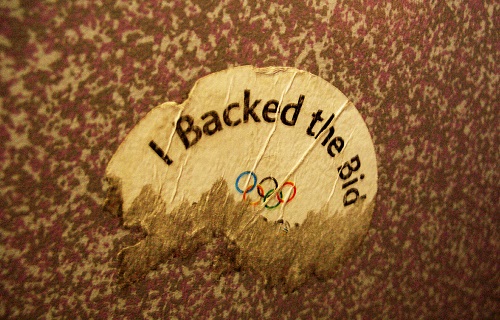 There is no single global anti mega-event movement. There is, however, a globalized way of protesting against mega-events that adapts to local conditions, and anti-Olympic protesting is a 'new normal'. This is how researchers John Lauermann and Dennis Pauschinger sum up the article series on public protests and mega-events.